Weingut AuTerroir
Regular price
Sale price
55,00 €
Unit price
73,33€
per
l
Sale
Sold out
*Prices included tax. calculated at checkout.
Shipment
0.75 liters (€73.50* / 1 liter)
Unconventional, unconventional and unmistakably elegant - 58° Pinot Blanc 2021 is already one of the classics. In biodynamic viticulture, we focus on the essentials: powerful berries that are allowed to reach their perfect ripeness gently, untreated and free of additives before we harvest them by hand. The dynamic natural premium wine is unfiltered, spontaneously fermented and matured in barriques, making it a unique wine with the finest aromas:
Its firm, warm, rather noble, yellow-fruity nose is rounded off by tart, herbal, delicately smoky and restrained floral tones. Saffron, ginger and herbs are indicated. On the palate it shows a very clear, quite juicy, ripe fruit with a very fine acidity and a delicate grip. The almost ethereal, herbal-vegetable aromas stay in the background. It brings light, nutty notes, is persistent and has power. But it also has cooling elements, with a certain minerality. The salty to slightly chalky, mineral nuances have very good substance and depth, with a hint of butter. A very good, firm, juicy and delicately spicy finish harmoniously rounds off the wine experience. The vintage 2021 is limited to 294 bottles.

grape variety

Pinot Blanc

Baden country wine






taste

dry
alcohol content
13.5% vol.

residual sugar

2.2g/l

acid

4.9 g/l

L -NO.

2021-01

drinking temperature

6-18ºC

Allergy Advice

contains sulphites

Wine from Germany




Further information

Estate bottling Weingut AuTerroir,
Liestengasse 10, 79424 Auggen

Article no.

XXX
View full details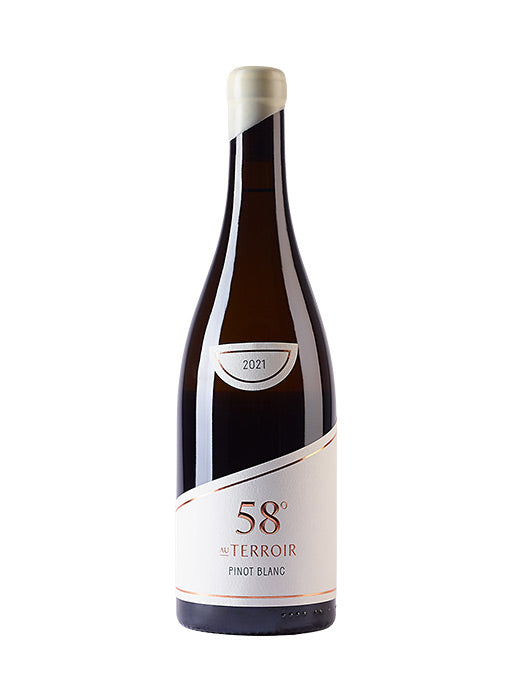 Rendez-vous with our terroir – AuTerroir 58° Pinot Blanc
58° Pinot Blanc is the high-quality result of the unique steep slope, which has an incline of up to 58° and enjoys optimal sunshine in a south-southwest orientation. The berries ripen gently with maximum yield regulation in biodynamic cultivation and the mild climate. The fertile, calcareous loess loam soils provide them with sufficient water and a variety of minerals. This interplay forms the perfect basis for powerful berries, which combine to form an authentic, complex Pinot Blanc - in which the multifaceted nature and the microclimate at Auggener Liesten become a taste experience in the glass.

Barrique meets pinot blanc - a stylish interplay

We held each of our grapes in our hands during the selective hand-picking in small fruit containers before they are gently pressed and processed further. When growing and expanding, we attach great importance to sustainability and gentle treatment of the berries and refrain from using any treatment agents and additives. The pure handling of the grapes brings their unadulterated soul into the glass, which is why we do not add sulfur and let them ferment spontaneously. They are unfiltered and unembellished. Time and rest in the barrique are further elements that make the Pinot Blanc a unique premium wine that impresses with its fine elegance.
Character wine with a noble soul – AuTerroir 58° pinot Blanc

In 2021 a timeless classic was pressed, which is lively and dynamic and has a high level of complexity. The fruity aromas of the racy natural wine and its minerality are complemented by noble, wooden notes on the finish - and thus create a unique wine experience in perfect harmony.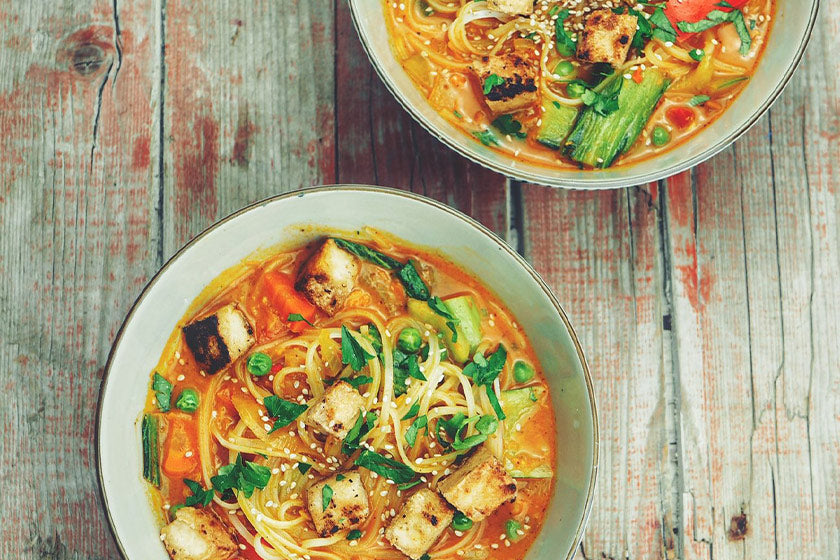 FOOD PAIRING
For our 58° Pinot Blanc we recommend: Oven pumpkin with feta, walnuts and red onions Regional, seasonal and easily digestible. You can conjure up this simple but incredibly delightful main course in 45 minutes without the hassle
To the recipe